Cutting & Polishing of Diamonds
In our state-of-the-art facility in Dubai, we polish and cut rough diamonds with the latest diamond cutting laser equipment. With a qualified team of Diamond Cutters and certified Gemologists all under one roof, you can be assured of the highest standards of products and services.

We provide a Diamond Certificate indicating all diamond specifications and characteristics, such as carat weight, cut, colour, clarity and measurements. All our diamonds are certified by the world's leading independently accredited institute, the Gemological Institute of America (GIA).

Are you interested in custom-made diamonds for your Jewellery? Or do you want to find out which cuts and quality we can achieve after cutting and polishing your rough diamonds? We are looking forward to your enquiry.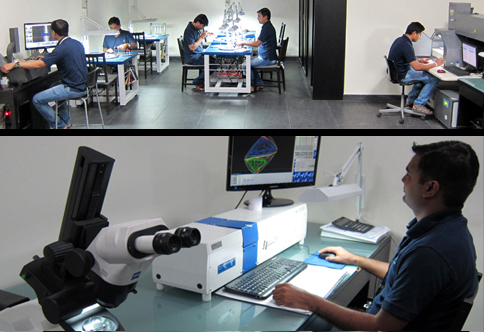 Precision is our passion