Diamond Suspension
Our diamond suspension is characterised by an accurate particle size distribution of the diamond powder used and a high standard of quality. Our diamond suspension is available from 0–0.25 micron up to 50 micron and other sizes on request.
Our Diamond Suspensions are available as:
Monocrystalline Diamond Suspension
Monocrystalline Diamond Suspension
Polycrystalline Diamond Suspension
Formulation: water-soluble or oil-soluble
Viscosity: liquid, light paste-like, paste-like
Click here to send us your enquiry.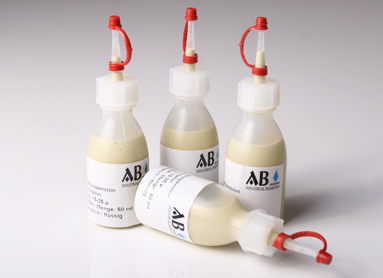 Precision is our passion