Quality
Diamond Cutting and Polishing Workshop
Our Gemologist is certified and highly qualified, working with experienced craftsmen to the highest industry standards. Quality and precision are at the core of our company values, and every member of our team delivers the best of this ethos for our customers.

Whether you come into our state-of-the-art factory facility in Dubai to see our Master Craftsmen at work, or want to discuss the best products for your needs, our quality ethos is clear to see.

We work diligently to ISO 9001:2008 standards.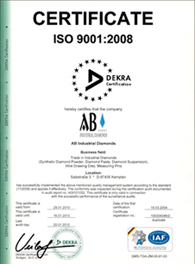 Precision is our passion